This makes me long for spring!

So I couldn't help but go with a little bit of a "Springy" Fix it . . .

Before shot . . .


And this is after . . .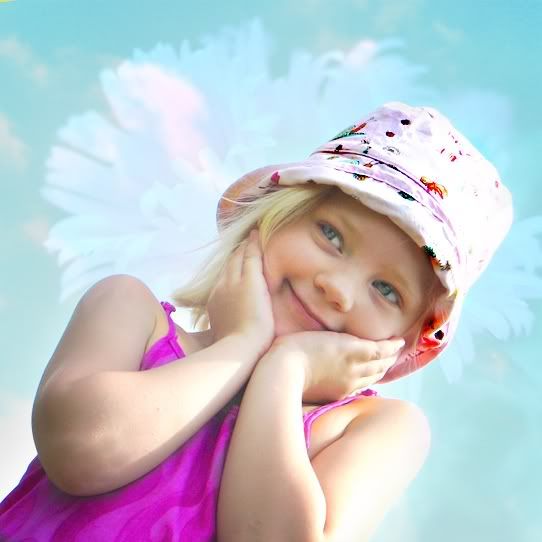 I rotated CCW 8% and cropped closer in.

Used Coffeeshop's Perfect Portrait action to smooth skin tones just a bit and brighten the eyes a little.

Then I applied a new adjustment layer for levels and brought the levels up a bit to brighten her face. I unmasked the areas I didn't want overly bright.

Found a cute springy daisy and applied it as a texture and erased from the main subject.




Yep! Makes me feel like Spring!

Kristin
~picasa~
~photobucket~
~flickr~
Sony a300
just using kit lenses right now: DT18-70mm/f3.5-5.6, DT55-200mm/f4-5.6 & loving it!
(But really want a 50mm/f1.7 !! - ha! Got it!)
Home Blog
,
Photo Blog