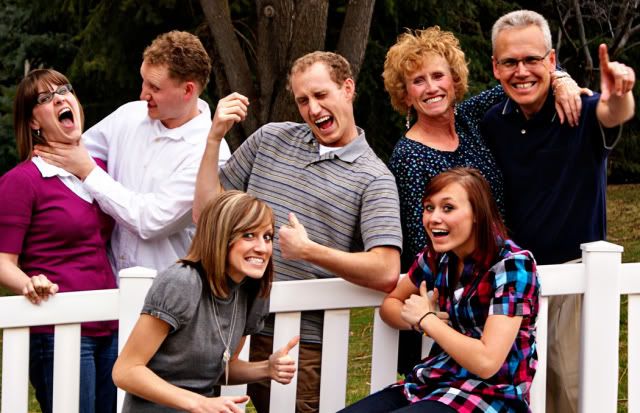 This is my entry for Week 14 - Amateurs at
i
♥
faces
.
The theme is Easter, and while the family was all in one place to celebrate the holiday we decided it was time to update the family picture. Our oldest son and his wife were soon to be moving across the country. Were not a very serious bunch . . . and not an
Easter egg
in sight in this photo.
I enjoy playing around with different photoshop actions from time to time and this photo has been retouched with Define & Sharpen, from PW.
I am definitly an amateur when it comes to photography. It is a great love of mine, but most of my good stuff has been by accident, and I'm just now trying how to figure out to accomplish the same look ON PURPOSE! I take photos of everything, my neighbors families, kids and pets, but have yet to charge for any of my work. But I may have to think about it soon since I spend hours and hours doing post processing.