When I saw the photo - I knew this one would be fun!
Love the colors and the beautiful eyes!
Below is the original photo.
I immediately did just an auto levels correction in PS CS2 which
corrected a lot of the brightness and exposure levels.
away the chapped little cheeks and brighten up the eyes a bit, and
make the colors pop.
Used a healing brush to correct the little bruised area between her eyes.
Again one of the free texture packs that is out there. I erased nearly all
these free frames
from Coffeeshop
- this one turned out really cute.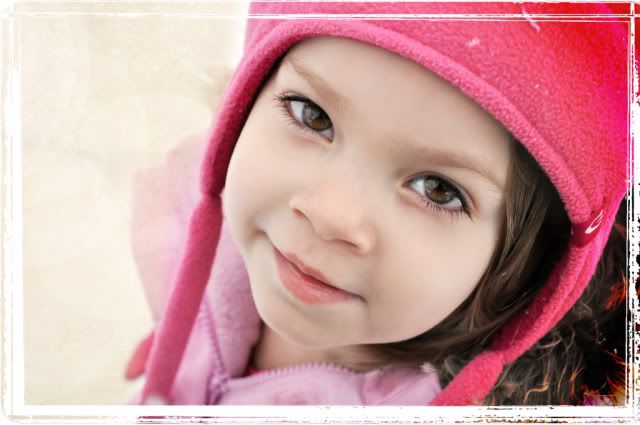 And here's my final -
Lots more to see over at
I Heart Faces - Fix it Friday!
Kristin
~picasa~
~photobucket~
~flickr~
Sony a300
just using kit lenses right now: DT18-70mm/f3.5-5.6, DT55-200mm/f4-5.6 & loving it!
(But really want a 50mm/f1.7 !! - ha! Got it!)
Home Blog
,
Photo Blog