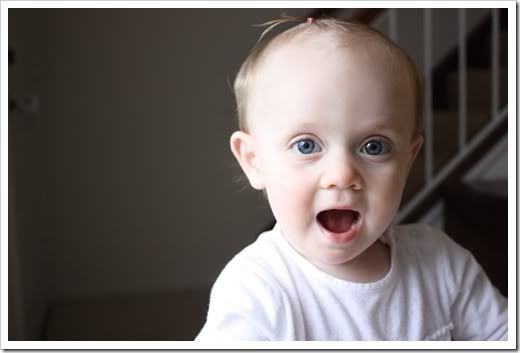 (before)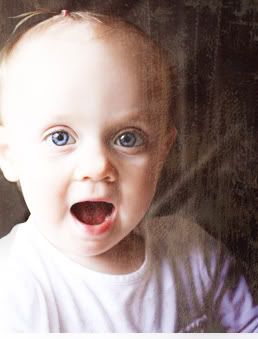 (after)

I used Photoshop CS2
First I adjusted the levels just slightly. Did a color balance adjustment to warm the tones just a bit. I ran the free Coffeeshop Action - perfect portrait and used it to brighten colors, pop the eyes, and do a little dodging on in the right side shadows. But I like a little bit of shadow on the face, so didn't dodge too much.
Next I did a curve adjustment, with a greater curve on the top half and only a minor adjustment on the bottom curve.
Placed it on top of a free texture, also from Coffeeshop, took down the opacity and used Overlay mode.
Next I just cropped in closer.
Kristin
~picasa~
~photobucket~
~flickr~
Sony a300
just using kit lenses right now: DT18-70mm/f3.5-5.6, DT55-200mm/f4-5.6 & loving it!
(But really want a 50mm/f1.7 !! - ha! Got it!)
Home Blog
,
Photo Blog

Stop by for lots of fix it Friday tips!